YOUTH ZONE
Hello and welcome to the Youth Zone.
The next time you are in school take a look around your classroom. It's likely that the actions of Nano Nagle more than 200 years ago have played a role in your education today. Before you groan or throw your eyes up to heaven at the thought of school – think about what your life would be like if you didn't have a school to go to.
Apart from the obvious things, like missing out on the chance to learn to read, write and make your way in the world, think about how much you would miss your friends and the fun you have together.
Imagine what your day would be like if every day was a struggle for survival in a world that you aren't really equipped to understand.
Now look around your classroom again, take a moment to appreciate what you see. Your friends, your schoolbooks, all the trappings of a modern education that are scattered around the room.
These are all stepping stones to allow you to be your very best self, someone you can be proud of and someone Nano would be proud of too.
Whether your future self is a teacher, a scientist, a doctor, a chef, a cleaner, a parent, a Sister – you will be a trailblazer, thanks to your hard won work and the influence of those that have gone before you.
All of us are walking in the footsteps of Nano and all of us are proud of ourselves and of you – the next generation of amazing people who will nurture your souls, the earth and all those people and creatures who live on it.
Click here for a graphic novel about the life of Nano Nagle.
If you have any news, views or reviews for the Youth Zone, or you'd simply like to get in touch, email communications@pbvm.org
Read about Nano as a child and teenager below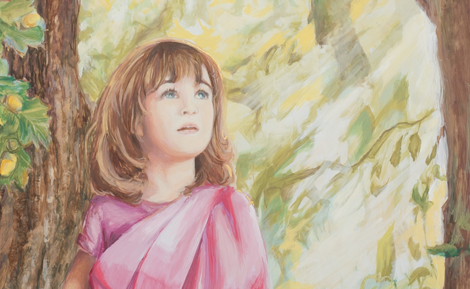 Nano as a Child
Here is a painting of Nano Nagle as a child by artist Ella Yates. It depicts Nano at her home in Ballygriffin, Co Cork, climbing trees and enjoying her childhood. By all accounts Nano was a spirited and mischievous child who enjoyed the benefits living by a river in the countryside.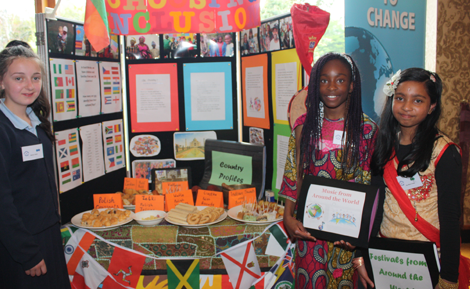 Nano as a Teenager
It's easy to forget that Venerable Nano Nagle was once a teenager like yourself with hopes and dreams and a tremendous sense of fun. Nano's teenage years were spent in France where she received the education that she wasn't permitted to receive in Ireland due to Penal Laws.